800.605.1500
Home, Building, Condo and
Co-op Inspections
Heimer Engineering Pre-Purchase
Home, Building, Condo,
and Co-op Inspections
Analysis Only an Engineer Offers
Heimer Engineering uses Professional Engineers to
Perform Home, Building, Condo, and Co-op inspections
in Manhattan, Queens, Brooklyn, Bronx,
Staten Island, Nassau, Suffolk, Rockland,
Putnam, and Westchester
---
The Professional Engineer Inspectors of Heimer Engineering perform pre-purchase home inspections, building inspections, condo inspections, and co-op inspections in the Metro New York area.
For detailed information on pre-purchase home, building, condo, and co-op inspections:
For a single Webpage containing information:
If you have questions:
You can also:
---
Five Reasons to Choose
a Professional Engineer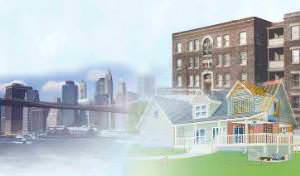 Are you using a non-Engineer to perform the pre-purchase inspection on the real estate that you may purchase? Consider the following:
Under New York law, only a Professional Engineer can assess structural integrity, sufficiency of electrical service or heating, etc. An Inspector who is not an Engineer cannot advise you about structural soundness.
Becoming a Professional Engineer requires a minimum of four years of Engineering College and four years of relevant experience with Building Codes, Engineering Standards, passing two Engineering exams, etc. A New York Licensed Home Inspector only needs to take only a 140 hour class, which is the equivalent of one month of training.
If there are structural issues, you need a Professional Engineer to assess them. If a non-Engineer does not recognize a structural issue, how will you know to call in an Engineer?
A Professional Engineer is required to take continuing education to keep up-to-date. With many thousands of approved online courses, the Engineer can choose Engineering topics that improve inspection skills.
The Professional Engineer's training and experience help him detect deficiencies that a non-Engineer would miss. Engineers are, by training and experience, problem solvers. An Engineer can analyze areas of concern and provide you with reliable recommendations.
Section 197-4.2 of the State of New York home inspector law requires home inspectors to have the following wording in the pre-inspection agreement:
Home inspectors are not permitted to provide engineering or architectural services.
THINK about the above restriction and why it is required when choosing who should inspect the home, building, condo, or co-op you are considering purchasing.
→ For information on the differences between an Engineer and a Home Inspector, click here
---
Contact Heimer Engineering 24/7
To set up an appointment for a pre-purchase inspection performed by a Professional Engineer, or to find out about other Engineering services or expert court testimony, click below or call 800.605.1500. You can also reach Heimer Engineering at 718.544.3000, 212.563.4777, 516.487.2100, 845.638.4900, 631.858.5500, or 914.576.6100. If no staff member is in the office, please leave a message
→ Click here for 24/7 contact information
Heimer Engineering serves the Metro New York area, including New York City (Manhattan, Queens, Brooklyn, Bronx, Staten Island), Long Island (Nassau County, Suffolk County), and Upstate New York (Rockland County, Putnam County, and Westchester County). Payment can be made via Master Card, Visa, Discover Card, American Express, Personal Check, Business Check, Money Order, or Cash.
Heimer Engineering respects your privacy. Some inspection firms share information with insurance, landscaping, snow removal, home maintenance, moving, cable, mortgage, and other companies. Some inspection firms sell email lists of their clients. These practices are unethical. You will not receive phone calls or solicitation emails from third parties as a result of providing personal information.
If you have questions about the inspection, please call 800.605.1500 during normal weekday business hours and speak to a member of our office staff. The staff will be happy to answer any questions you have regarding pre-purchase inspections.
In the event of a life-threatening emergency (fire, building in danger of collapse, facade with loose bricks, debris falling from a building, gas leak, carbon monoxide detector that is alerting to a hazard, etc.) do not call Heimer Engineering. If there is a life-threatening emergency or other hazardous condition, call 911. Emergency situations need to be handled immediately by first-responders who can evacuate buildings, contact appropriate utility companies to have the utilities shut off, and take other steps necessary to preserve life.
---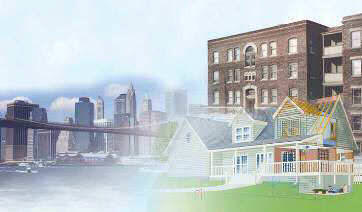 Inspections are performed only after the client signs a pre-inspection agreement. The use of this Website is governed by our Terms of Use. This Website is made available for informational purposes, and does not represent a professional opinion of your particular situation.
→ Click here to download a pre-inspection agreement
Heimer Engineering PC was founded by Richard L. Heimer (1934-2009) in Long Island, New York in 1979. Information on Heimer Engineering can be found on the company information page. We perform home inspections, building inspections, condominium inspections, and co-op inspections in the State of New York. We do not perform inspections or recommend Inspectors or Engineers in the areas outside of the State of New York. We also provide Professional Engineer consultation services including hurricane and storm damage and damage from adjoining construction. Expert witness services are provided regarding playground injuries, parking lot, walkway, and stairway slip, trip, and fall.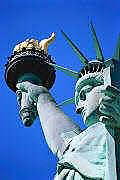 Heimer Engineering and/or it's staff are members of the American Society of Civil Engineers (ASCE), the Institute of Electrical and Electronic Engineers (IEEE), the National Academy of Building Inspection Engineers (NABIE), the New York Better Business Bureau (BBB®), the Society of Automotive Engineers (SAE), the National Society of Professional Engineers (NSPE), the New York State Society of Professional Engineers (NYSSPE), the National Fire Protection Association (NFPA), the International Code Council (ICC), the Society of Women Engineers (SWE), and the American Society of Heating and Refrigeration Engineers (ASHRE).
---
Search Engines
Search engines (like Google, Bing, Yahoo, etc.) determine what you are looking for based on many factors. As a result, we receive phone calls for other firms, software, environmental testing, building departments, etc. Heimer Engineering does not pay referral fees to any of these organizations, and cannot provide support or a comparison with other organizations or products. Heimer Engineering is not associated with, and does not provide referrals, information about, reviews, etc. Nothing on this Website is meant to imply that we have any of the following affiliations or provide any of the following services:
We are

not

affiliated with the City of New York Department of Buildings, or any other Department of Buildings. We are

not

affiliated with the City of New York Department of Environmental Protection (DEP), The State of New York Department of Environmental Conservation (DEC), the United States Environmental Protection Agency (EPA), the Federal Housing Administration (FHA), the U.S. Department of Housing and Urban Development (HUD), or the U.S. Department of Veteran's Affairs (VA). We cannot provide you with a list of 203K approved inspectors or tell you whether a house meets FHA or VA loan requirements.
We are

not

members of the American Society of Home Inspectors (ASHI), National Association of Home Inspectors (NAHI, National Society of Home Inspectors (NSHI), InterNachi (NACHI), or any other home or building inspection society. These originations are primarily of

non

-Engineers. Professional Engineers cannot be bound by the standards of

non

-Engineering organizations. Heimer Engineering's inspections are performed substantially to standards published by ASHI, NAHI, NSHI, NACHI, and NABIE. However, Engineering standards override any published standards, so the inspections do not necessarily fully follow any standard.
We are

not

affiliated with any Realtor, real estate broker, real estate buyer's broker, MLS or any real estate listing service, mortgage broker, bank, financial institution, lending institution, mortgage originator, relocation service, foreclosure service, termite control specialist, appraiser or appraisal service, attorney, trade union, lawyer referral service, or legal service. We cannot recommend these services, and do

not

pay or receive any commissions or referral fees.
We do

not

pay fees to Yelp or any other entity to suppress bad reviews.
Heimer Engineering PC is an independently owned Professional Engineering company. We do

not

sell franchises, is

not

a franchise, and are

not

associated with America Spec, Brick Kicker, Home Team, Pillar To Post , Buro, WIN, National Property Inspections, Buyer's Choice, Inspect America, House Masters, Criterium, American Property Inspections, or any other franchise. We cannot advise you regarding any of these franchise organizations, whether they are permitted to operate in the State of New York, or how we compare with them.
We understand that Inspect America lists Heimer Engineering on their Website. We are

not

affiliated with Inspect America, and did not request that Inspect America include us on their Website.
We do

not

use or provide support for 3-D Inspection Systems, Home Gauge, Horizon, Carson Dunlop , Inspection Support Network, Spectacular, Inspect It, Home Hub Zone, or any other software.
A Google or Bing search for Heimer Engineering returns ads from A-Pro, Ace, Korine Associates, Home Advisor, and New York Engineers. Heimer Engineering is

not

affiliated with any of these organizations, receives no referrals from these ads, pay no fees to these organizations, and cannot provide information on these organizations.
Heimer Engineering does

not

provide home inspection training, and cannot advise you as to which home inspection training schools meet State of New York standards.
Heimer Engineering does

not

investigate crimes, illegal activity, or terror threats. For these issues, you need to contact the Police, FBI, Homeland Security, or other law enforcement agency. No Engineering company can help you if you feel that your building is in danger of immediate collapse.

In an emergency, call 911 or your local fire department

. No Engineering company provides medical advice. Heimer Engineering does

not

investigate government cover-ups, conspiracies, extra-terrestrial sightings, supernatural activity, strange noises, or perform non-Engineering investigations. Heimer Engineering does

not

provide architectural, surveying, environmental testing, remediation, appraisal, architectural, surveying, contracting, installation, expediting, or repair services, and does not recommend specific contractors.
The Website was designed by Harold Krongelb. Post design review was performed by Matthew John Rapisarda. Sitemaps and indexing information can be found at Page Sitemap, Image Sitemap, and Video Sitemap.

Terms of use | Privacy policy | Employment opportunities
This page was published on .
This page was loaded:
(C) 1997-2016 Heimer Engineering PC. All rights reserved. Used under license by Heimer Engineering PC.
Heimer Engineering PC
f/k/a
Richard L Heimer PE PC
2171 Jericho Turnpike, Suite 230


Commack

,

New York

,

USA

11725-2947
International Standard of Industrial Classification of All Economic Activities (ISIC) Revision 4 Classification: 71
North American Industry Classification System (SAISC) Classification: 541330, 541350
New York Metro Area: 800.605.1500
Bronx, New York: 718.547.2000
Brooklyn, New York: 718.237.7777
Manhattan, New York: 212.563.4777
Nassau County, New York: 516.487.2100
Putnam County, New York: 845.638.4900
Queens, New York: 718.544.3000
Staten Island, New York: 718.227.5000
Suffolk County, New York: 631.858.5500, 631.549.2500, 631.288.3900
Westchester County, New York: 914.576.6100
Fax: 631.858.5599, 646.795.4571
Coordinates: 40.8439215, -73.2871259
URL: www.heimer.com
Email: Info@heimer.com